Welcome to the Quick Tutorial!
We've created our Quick Tutorial to demonstrate key features and functionality of ARW Viewer, please reference the collection below.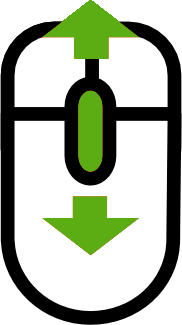 Roll the mouse wheel forward or away from you to zoom in/out the image.
Image will be opened in original dimension. Image dimension can be changed and image quality will stay good as it is a vector image. Write dimension of desired image in Width or Height box, click button

and image will be resized with good quality.
Rotating image can be done 90 degrees clockwise or counter-clockwise, just with clicking on arrow bottom bar buttons.